Antibacterial Multi-purpose Scrubber
Date
16-11-16 14:08
|
View
1,256
|
Comments
0
본문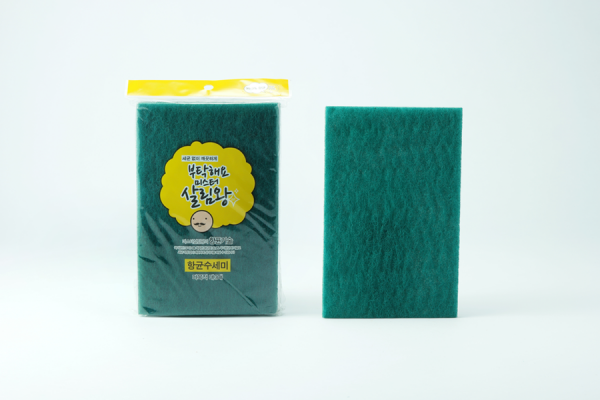 Antibacterial Multi-purpose Scrubber
Antibacterial Multi-purpose Scrubber Large 1 pc
HS Code : 3924 90 9000 / Size : 230x150x7mm
Advantages and uses of product
Antibacterial techniques of Mr. King of Housekeeping -

Obtained state registered SF mark

Nonorganic antimicrobial technique certified by life sciences center in the UK enables clean wash without concerns about bacteria.
It contains much of nylon 66 with outstanding fiber restoring force, quality of finished product, washing power, product life, and tear resistance, and special cleanser.
It removes stubborn and old stains quickly and saves the feeling of first use of the product for a long time.
It offers quick dry and removal of foams after use.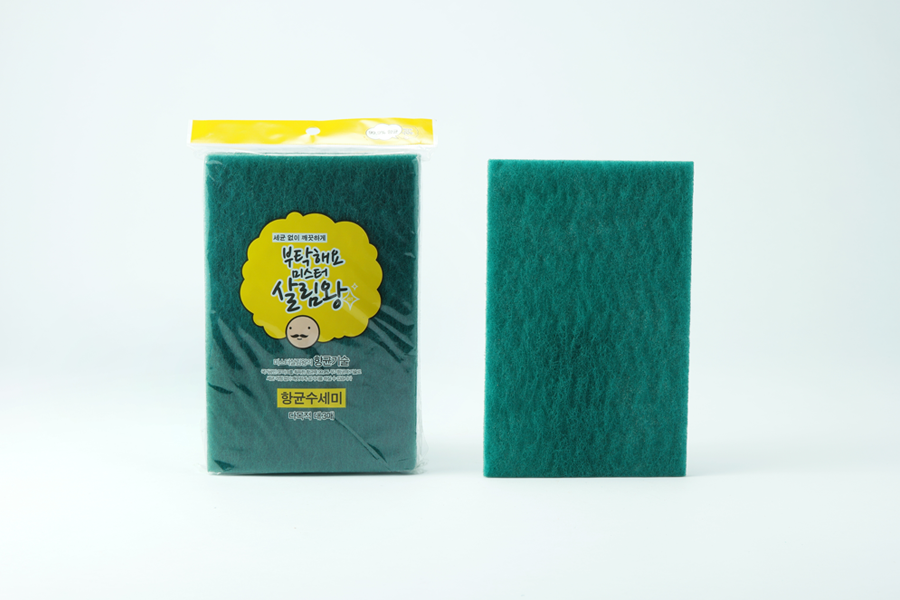 Antibacterial Multi-purpose Scrubber Large 3 pcs
Antibacterial Multi-purpose Scrubber Large 3 pcs
230x150x7mm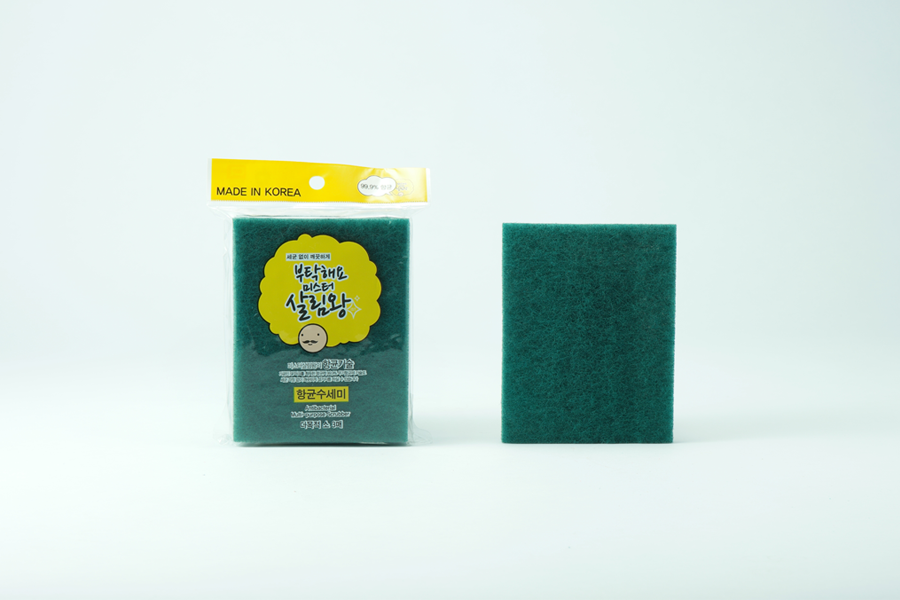 Antibacterial Multi-purpose Scrubber Small 3 pcs
Antibacterial Multi-purpose Scrubber Small 3 pcs
150x115x7mm
List of comments 0
No comments