Antibacterial Multi-purpose Mesh net Scrubber
Date
16-11-16 13:56
|
View
944
|
Comments
0
본문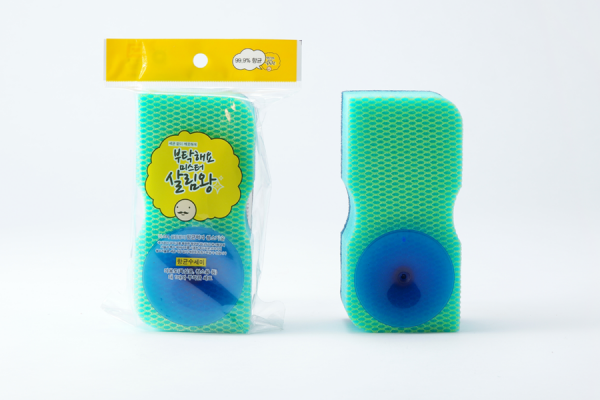 Antibacterial Multi-purpose Mesh net Scrubber
Antibacterial Multi-purpose Mesh net Scrubber 1 pc
HS Code : 3924 90 9000 / Size : 165x80x47mm
Advantages and uses of product
Non-woven cloth section -


Thanks to its nylon 66 cloth with high durability and special cleanser with strong washing force, it removes stubborn or old stains quickly and saves the feeling of first use of the product for a long time.

Sponge section -


It can easily make a lot of foams with a small amount of detergent due to its absorption power, and it can keep its first shape for a long time because it is made of high elasticity antibacterial sponge.

Mesh net section -


It is made of specially processed mesh net, first in Korea.
Using soft scrubber with few concerns about scratches, it can wash the stubborn stains in cracks well.

Attaching plate -


The attaching plate can be used for long without detaching itself from the side if applied on a hard and flat side.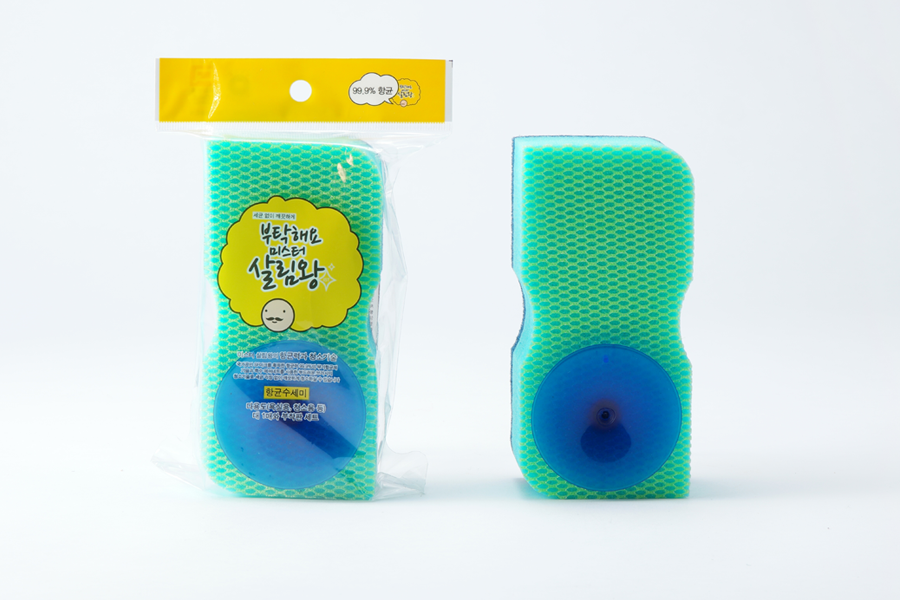 Antibacterial Multi-purpose Mesh net Scrubber
Antibacterial Multi-purpose Mesh net Scrubber 1 pc
165x80x47mm
List of comments 0
No comments